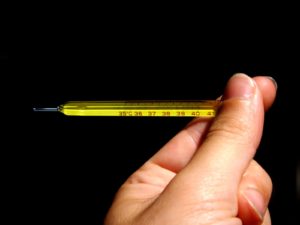 The Cook County Board of Commissioners recently passed the Earned Sick Leave Ordinance, requiring employers to provide paid sick leave to eligible employees.  The Ordinance goes into effect July 1, 2017.
To be eligible for paid sick leave, an employee must work at least two hours in a two-week period, and at least 80 hours in a 120-day period, for a covered employer, while physically present in Cook County.  Covered employers must have a place of business in Cook County and must employ at least one covered employee.  The Ordinance will not apply to collective bargaining agreements, to construction workers, or to employers with paid-time-off policies that already satisfy each of the Ordinance's requirements.
Paid sick leave is available when an employee or one of his or her family members is ill, injured, receiving medical care or the victim of domestic violence.  Under the Ordinance, employees earn 1 hour of paid sick leave for every 40 hours worked.  An employee can use a maximum of 40 sick leave hours per year and roll over up to 20 unused hours to the next 12-month period.
Eligible employees begin earning paid sick leave on July 1, 2017, or the first calendar day after starting employment, whichever is later.  New employees may begin using their accrued leave after 180 days of employment.  There is no payout for unused sick leave.
Employers can adopt a written notification policy for taking leave that is not unreasonably burdensome, such as allowing notification of leave by phone, email or text message.  If an employee takes leave for more than 3 consecutive days, the employer may ask for certification, such as a doctor's note, to ensure that the leave was for a qualifying purpose.
Employers must provide employees with notice of the Ordinance by conspicuously posting a notice in each facility where covered employees work and by providing each covered employee with written notice of his or her paid sick leave rights.  The Cook County Commission on Human Rights is preparing a form notice for distribution.
For more information about the Cook County Earned Sick Leave Ordinance, please contact Marcus & Boxerman at 312.216.2720 or info@marcusboxerman.com.