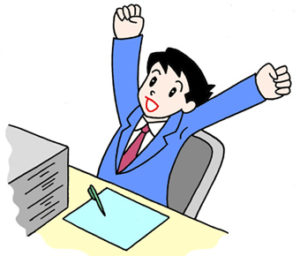 Business owners and franchisees, you might need to start paying your managers overtime.  The Department of Labor (DOL) is updating the overtime rules for the so-called "white collar" exemption that excludes certain executive, administrative, and professional employees from the FLSA requirements for overtime payments.  This exemption is widely used by franchisees, retail stores and quick service restaurants whose managers work far more than 40 hours per week.
Under the current rules, the salary threshold for the white collar overtime exemption is $455 per week or $23,660 per year.  Under the proposed rules, that threshold would rise to $970 per week or $50,440 in 2016, more than doubling the amount an employee has to make before qualifying for the exemption.
If the proposed changes go through, businesses and franchises with managers who make less than $455 per week will have to either have to raise salaries to meet the new threshold requirement or reclassify managers as non-exempt, which means they'll have to clock in and out like regular employees.  The DOL also plans to update the threshold requirement on an annual basis to account for inflation.  So, you'll have to revisit the issue yearly unless all of your exempt employees are well over the salary threshold.
In addition to updating the salary requirement, the DOL may alter the "duties test."  The white collar exemption generally requires than an employee's duties relate to management or require advanced knowledge.  Currently, the "duties test" does not include a limit on the amount of time an employee may spend on nonexempt duties before losing his exempt status.  The DOL has not proposed any changes yet but plans to consider requests for changes during the comment period for the rules.
The DOL is also accepting input on whether to include a portion of nondiscretionary bonuses and incentive payments that are made at least monthly when calculating an employee's weekly salary.  Year-end bonuses will not be included.
The new overtime rules are not finalized yet, but they may come into effect sooner than you think.  The DOL recently sent the proposed rules to the Office of Management and Budget (OMB), which has 30-90 days to review the rules.  Then, the rules will be published, and employers will have 60-90 days to comply with the new requirements.  This means business and franchise owners have three to six months to prepare for the coming changes.  So, you should start planning sooner rather than later.