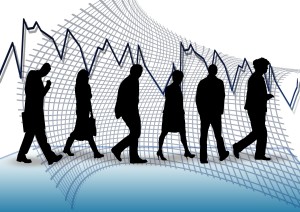 New amendments to the Illinois Unemployment Insurance Act that make it easier for employers to contest a claim for unemployment compensation went into effect on January 3, 2016.
Under the Act, an employee may be denied unemployment benefits if he or she is fired for misconduct.
The Act's definition of misconduct, however, generally requires an employer to show that the employee's violation of company policy was "deliberate and willful " and that the employee's actions harmed the employer, harmed other employees, or were repeated by the employee despite an explicit warning.   When employers are unable to meet this hefty burden of proof, employees fired for bad behavior are still able to collect unemployment.
The amendments to the Act help employers by adding eight specific actions that constitute employee misconduct notwithstanding the Act's general definition:
Falsification of an employment application or related documents
Failure to maintain required licenses, registrations, and certifications unless the failure is not within the control of the employee
Repeated violations of a reasonable attendance police without a sufficient excuse
Damaging the employer's property through gross negligence
Refusal to obey reasonable, lawful instructions unless the refusal is due to lack of ability, skills, or training or would result in an unsafe act
Consumption of alcohol or non-prescribed drugs, or abuse of prescription drugs, at work
Reporting to work under the influence of alcohol or drugs unless compelled to report outside of scheduled or on-call work hours
Endangering the safety of the employee or co-workers through grossly negligent conduct
It is important to note that while these eight acts do not require "deliberate and willful" behavior on the part of the employee, many of them do require the employee's knowledge of relevant employment policies.  So, it's important to make sure your employment and attendance policies are up-to-date, in compliance with state and federal law, and are distributed to all employees.   You should also obtain signed forms from employees stating that they read and understood your policies and carefully document all employee misconduct to ensure that you have the evidence you need in the event of an unemployment challenge.
If you have any questions regarding the amendments to the Act and how they impact your business, contact us at (312) 216-2720 or info@marcusboxerman.com.