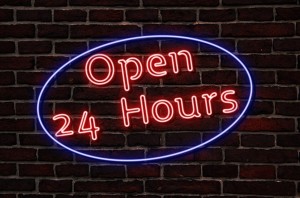 Earlier this month, Marcus & Boxerman published the first of a four-part series discussing red flags in commercial leases. This installment discusses the importance of keeping overly restrictive permitted use and continuous operation provisions out of your lease while insisting that an exclusivity clause stays in to stop your landlord from renting to competitors.
Exclusivity & Permitted Use Clauses. Make sure that keeping the competition out doesn't cost your business in the end, by carefully tailoring exclusivity and permitted use clauses. Exclusivity clauses help your business by preventing your landlord from leasing spaces in the shopping center to competing businesses, but permitted use clauses may keep your business from expanding. When negotiating an exclusivity clause, you should aim for the broadest protection the landlord will allow. Conversely, if your landlord insists on a permitted use clause, make sure it does not cut off a valuable avenue of growth or expansion for your business.
Continuous Operation Requirement. Don't contractually bind yourself to operate 24/7. A continuous operation provision requires you to continuously operate your business during the days and hours set forth in the lease. If you were not to continuously operate your business during those times, the landlord could terminate the lease. A more even-handed lease should remove any continuous operation requirement or at least provide exceptions to continuous operation, permitting you to close for repair, remodel, refurbishment or in the event of a casualty.
Find out more about which clauses to insist upon, negotiate, or eliminate in your next lease by contacting us at (312) 216-2720 or info@marcusboxerman.com.