During the month of October, Marcus & Boxerman will publish a four-part series discussing red flag provisions that you should look out for in commercial leases. Part One focuses on clauses that restrict your options or undercut the stability of your business premises. Part Two will highlight clauses that control your use and business operations at the premises. Part Three will discuss ways to stop overpaying and get the most for your money. Part Four will show you how to prevent financial roadblocks by limiting your personal obligations and making sure landlord's liens don't interfere with your business.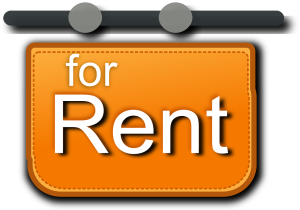 Signing a commercial lease always involves some degree of predicting the future. You know what's good for your business now, but you can't be certain what it will need down the line. So, it is important to keep your options as open as possible without sacrificing stability in the process.  Sublease and assignment, relocation, and demolition clauses determine who controls your location during your lease—you or your landlord.
Check out the terms below to make sure you know who controls whether you stay or go.
Sublease & Assignment Restrictions. As a business owner who might sell your operation in the future, you must have the right to sublease the premises or assign your lease. Overly restrictive sublease and assignment provisions severely restrict your ability to sell your business. A lease must provide that the landlord will not unreasonably withhold, condition or delay consent to a proposed subtenant or assignee. And, a lease must not contain a provision permitting the landlord to terminate the lease, or recapture the premises, rather than consent to a proposed sublease or assignment.
Relocation Provision. Stay put so customers can find you by removing the relocation clause from your lease. A relocation provision permits a landlord to move your business to another location in the same building or shopping center to make room for another tenant. Even if the landlord covers the entire cost of relocation, a relocation will still cost you a great deal in lost business during the move, returning customers unable or unwilling to find your new location and other costs of moving such as website, advertising and other costs associated with a changed address. If a landlord insists on a relocation provision, be sure to carefully delineate which rental spaces are acceptable (for example, make sure you get an endcap), that the landlord will pay for all direct and incidental costs of the move and reserve the right to terminate your lease if the new space is unacceptable.
Demolition Clause. Don't sink funds into building-out your business just to have it demolished a few years later. Demolition clauses allow a landlord to terminate your lease to redevelop or demolish a property, and are often found in leases for older properties. If a landlord insists on such a provision and you want the location, limit your potential losses by insisting that the demolition right remains inactive for a certain period of time to ensure that demolition does not occur near the beginning of your lease term and make sure the landlord pays you for your business upon termination.
Check back soon to see Part Two of our series and learn how to keep the use and operation of your rental property under your control. In the meantime, contact us at (312) 216-2720 or info@marcusboxerman.com for any questions about the provisions discussed above.