On June 3, 2020, Chicago joined the rest of Illinois by moving to Phase III of the State's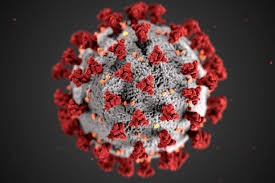 plan to reopen the economy during the COVID-19 pandemic. Under this recovery phase, certain industries are allowed to reopen or expand their business operations while maintaining compliance with certain limitations and safety precautions. A list of these industries, along with industry-specific rules, precautions, and guidelines, can be found here.
Despite these industry-specific rules, there are certain challenges posed by the pandemic that will affect all businesses. In addition to the previous guidance we provided to retail businesses, businesses should consider the following as we move to Phase III:
New Employee Rules: Create a written policy of your new procedures to combat the transmission of COVID-19. New procedures may include mask requirements, heightened sanitation, COVID-19 assessments (discussed below), and CARES Act compliance. Also consider designating a COVID-19 contact, whom employees should call with any questions or issues related to these new procedures.
Employee Assessments: The Equal Employment Opportunity Commission has confirmed that employers can measure employees' body temperature and ask employees if they are experiencing symptoms of COVID-19, so long as the information is kept confidential. To avoid confidentiality concerns, employers may consider not keeping documentation related to these assessments.
New Customer Rules: Create a written policy of rules customers are expected to follow and display it prominently. Customer-focused rules may include mask requirements, using designated entrances and exits, and requesting contact information in case tracing is necessary. Businesses, however, must consider whether someone could be a member of a protected class before refusing them service due to COVID-19 symptoms.