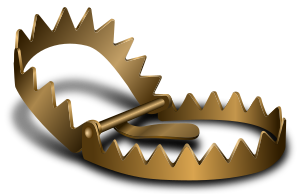 It's an unsettling time for franchisors.  The NLRB's new "indirect control" standard for finding a joint employer relationship (discussed here) is ambiguous and leaves many franchisors confused about how to protect their brand without becoming a joint employer with their franchisees and taking on liability for their employment decisions.  While the law surrounding the joint employer question is still developing, we offer some steps to take to protect yourself from a joint employer finding while maintaining necessary quality controls for your franchise system.
Define the Franchisor/Franchisee Relationship.  Most franchise agreements already explain that a franchisee is an independent contractor, not an employee.  Take it one step further by spelling out that the franchisor has no direct—or indirect—control over franchisee employment decisions.
Do Not Give Franchisees An Employee Handbook.  Do not provide franchisees with a sample employee handbook. Instead, advise franchisees to hire a third-party human resources professional or an attorney to help create an employee handbook and avoid unfair labor practices.
Stay Out of Employment Decisions.  Do not get involved in employment decisions such as hiring, firing, employee discipline, working conditions or wages and benefits.  Also, do not post job listings for franchisee locations or supply job applications to franchisees.
Eliminate Unnecessary Franchisor Controls.  Trim down your franchise operations manuals, training materials and communications, to ensure that you only provide mandates to your franchisees that are necessary to maintain your brand.  Leave the rest to the franchisees.  Do not set hours of operation for a location, work hours for employees or required inventory levels for your franchisees.
Limit Involvement In Franchisee Employee Training.  Make franchisor-provided training optional for franchisee employees below management level.  Franchisees should be solely responsible for training their workforce and must understand that a failure to maintain brand standards will result in a breach of the franchise agreement.  Providing "opening day" training to get a franchisee started is fine, but limit your franchisee training to things directly connected to maintaining your brand standards.
Educate Franchisor Field Personnel.  Make sure your field personnel know the current state of the law and understand what should and should not be communicated to franchisees.  Teach franchisor field personnel only to deal with management-level franchisee employees and to keep far away from franchisee employment decisions.  Also, either update your standards for inspections or consider hiring a third-party to make sure you maintain the appropriate distance.
Make Sure Franchisee Employees Know Who They Work For.  Require your franchisees to explain to their workforce that there is only one boss: the franchisee.  If any franchisee employees come to you with complaints, redirect them to the franchisee for appropriate resolution.
Avoid Monitoring Technology.  Stay away from technology that provides you with too much information about franchisee employees' daily activities.  While it's okay for a franchisor to recommend a specific POS system, if the system you recommend comes with software features for employee management, either unbundle that portion of the software or make clear that the use of those software features is optional.
Make Any Centralized Services Optional.  It's acceptable to offer your franchisees centralized services for things like payroll, administration and accounting, but be sure your franchisees know these centralized services are optional and that they are free to choose a third-party provider of their choice.
Rethink Pricing Controls.  Price is an important part of many brands, but when a franchisor imposes pricing controls on franchisees it affects what the franchisees can afford to pay employees.  When prices are not imperative to your brand, consider letting franchisees control their own price maximums.   Franchisors may still use price-specific, limited-time advertising that affects your system; it's just smart to leave the franchisee with control as often as possible.
Get an Experienced Attorney.  This area of the law is rapidly changing and an experienced attorney is a valuable tool for navigating it.  An experienced employment attorney can keep you updated on changes in the law and show you how to defend yourself.