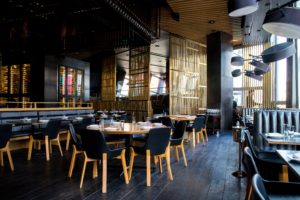 On January 1, 2021, an amendment to the Illinois Human Rights Act takes effect, requiring all Illinois employers to provide sexual harassment training to employees. Restaurants and bars will be subject to additional, industry-specific mandates in the new year, which we highlighted in an earlier blog post.
By December 31, 2020, all Illinois employers must provide sexual harassment prevention training to all employees, and must provide such training annually thereafter. This mandatory training must, at a minimum:
Define sexual harassment;
Provide examples of unlawful sexual harassment;
Summarize relevant state and federal sexual harassment laws, along with consequences for violating such laws; and
Summarize employers' obligations to prevent, investigate, and correct sexual harassment.
In addition to the training required of all Illinois employers, restaurant and bar industry employers must also:
Have a written sexual harassment policy, available in English and Spanish;
Provide a copy of the policy to each employee within their first week of employment; and
Provide industry-specific sexual harassment prevention training to employees in English and Spanish, which must include "specific conduct, activities, or videos related to the restaurant or bar industry," and explain managers' legal responsibilities and liability related to sexual harassment.
The Illinois Department of Human Rights has released model training programs that meet the sexual harassment training requirements for all employers and for the restaurant and bar industry.
Enforcement of the amendment is under the jurisdiction of the Department, and compliance inspections will be triggered by complaints filed with the Department. Proof of sexual harassment prevention training must be provided upon request from the Department. Businesses out of compliance will be given 30 days to comply, or face civil penalties ranging from $500-$1,000 for the first offense. 
In light of these amendments, employers should review their employee handbooks, sexual harassment policies, and training materials to ensure they are in compliance with the Illinois Human Rights Act. If you have any questions about the new amendments or need assistance reviewing your employment materials, please contact Marcus & Boxerman at (312) 216-2720 or firm@marcusboxerman.com.