On Februar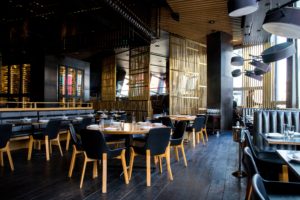 y 15, 2019, Representative Ann M. Williams (D) introduced House Bill 3351, the Restaurant Anti-Harassment Act (the "Bill"). If it is enacted, the Bill would require all restaurants operating in Illinois to have a written sexual harassment training policy and provide anti-harassment training to all employees. The Bill is currently under review in the House Rules Committee and is expected to be effective on January 1, 2020.
The Bill would require that every restaurant have a written sexual harassment policy that:
Prohibits sexual harassment;
Defines sexual harassment under applicable state and federal law;
Provides examples of conduct that would constitute sexual harassment;
Explains the internal complaint process available to the employee;
Details the complaint process and legal remedies available through the Department of Human Rights;
Prohibits retaliation for reporting sexual harassment allegations; and
Requires that all employees participate in sexual harassment training.
Under the Bill, all restaurants would be required to provide mandatory sexual harassment training to employees, covering at least the following topics:
The definition of sexual harassment and the forms it takes;
An explanation about the harmful impact sexual harassment can have on victims, businesses, and those who harass;
How to recognize appropriate and inappropriate workplace conduct; and
An explanation of when and how to report sexual harassment.
In addition to the topics above, the Bill would require that training for supervisors and managers also:
Details employer and manager responsibility in reporting and addressing sexual harassment;
Provides instruction on how to create a harassment-free culture in the workplace; and
Explains how to investigate sexual harassment claims in the workplace.
The Bill instructs that the sexual harassment training must be specific to the restaurant or hospitality industry, and must include food-service related activities, images, or videos. The training may be conducted online, in a classroom, or through remote training, but must be available in both Spanish and English.
Sexual harassment training would need to occur within 90 days of the Bill's passage or within 30 days of hire, and every 2 years thereafter. Additionally, restaurants would be required to provide proof of a sexual harassment policy and proof of training for all employees upon request by the Department of Human Rights. Employers would face a civil penalty of $500 for their first violation of the Bill and $1000 for every following violation. If the Bill is passed, Illinois will join the growing number of states proposing mandatory sexual harassment training for restaurant employees.
Whether or not the Restaurant Anti-Harassment Bill becomes law, sexual harassment is a serious workplace concern for every restaurant owner. If you have any questions regarding the Bill or would like help revising or implementing your company's employee handbook or sexual harassment policy to ensure compliance with the Bill before or after it becomes law, please contact Marcus & Boxerman at (312) 216-2720 or firm@marcusboxerman.com.