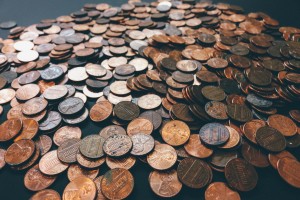 Beginning July 1, 2015, Chicago's minimum wage increases to $10.00 per hour, an increase of $1.75 per hour. This increase represents the first of a series of incremental minimum wage increases scheduled through 2019 and beyond.  The new ordinance applies to any employer who (i) maintains a business facility within the geographic boundaries of the City or (ii) is subject to one or more of Chicago's Municipal Code license requirements.  You can find out more by viewing and downloading the new ordinance here.
Employers must pay covered employees the new minimum wage for each hour worked while physically present within the geographic boundaries of the City, provided the employee works at least two hours within City limits over the course of any two-week period. Under the new ordinance, business activity that constitutes work while physically present in the City includes (but is not limited to) deliveries, sales calls and travel related to other business activity within the City. Non-compensable commuting time is not counted for purposes of determining whether an employee is covered by the ordinance.
Employers based outside of the City must be sure to monitor the time an employee spends within City limits to comply with the ordinance. An employer who violates the ordinance will be subject to a fine of between $500.00 and $1,000.00 for each offense. Each day the violation continues constitutes a new and separate offense. The ordinance provides that covered employees may institute a private cause of action for violations of the ordinance. The ordinance permits covered employees to recover up to three times the amount of any underpayment plus attorneys' fees.
In addition, the minimum wage for employees who work in jobs where gratuities customarily and usually constitute part of compensation (currently $4.95 per hour) will increase to $5.45 per hour beginning July 1st, and $5.95 per hour beginning July 1, 2016.
It is critical that employers begin preparing for the new ordinance to make a seamless transition and to avoid being subjected to potential fines and civil lawsuits.