In November 2018, Illinois enacted a law requiring employers to provide a state-run retirement program to their private sector employees, known as the Illinois Secure Choice Savings Program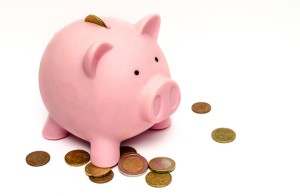 Act (Secure Choice). The Illinois legislature describes Secure Choice as a "simple and convenient retirement savings program, for employers who do not already offer a plan," through regular payroll deductions into a Roth Individual Retirement Account (IRA).
Employers are not allowed to make any contributions to the program and will not be required to pay administrative or facilitation fees. However, they will be responsible for distributing informational materials about Secure Choice to their employees, facilitating employee enrollment, and setting up the payroll deduction process. Employees will always remain in control of their account and can retain their account even if they change jobs. Secure Choice is designed to automatically deduct five percent of employee wages, but employees have 30 days to change that contribution, or opt out of the program entirely.
An employer, defined in Secure Choice as "a person or entity engaged in a business," is required to provide a Secure Choice account to their employees if the employer:
Has at least 25 full or part-time employees;
Has operated in Illinois for at least two years; and
Does not offer a qualified retirement saving plan.
Registration for employers with at least 500 employees began in November 2018. Registration is now open for all eligible employers. The deadline for employers with 100-499 employees is July 2019, and November 2019 for employers with 25-99 employees. Employers who do not comply with the program may face a penalty of $250 per employee for the first year, and $500 per employee for each following year. If an employer does not want to participate in Secure Choice, they can choose to offer a qualified plan to their workers. Employers that already offer a qualified retirement plan must go online or call client services to indicate their exemption.
If you have any questions about your company's retirement plan or how to register for Secure Choice, please contact Marcus & Boxerman at (312) 216-2720 or firm@marcusboxerman.com.