In a recent ruling, the National Labor Relations Board (the "Board") replaced a decades-old standard for determining whether a joint employer relationship exists between two or more employers that retain some degree of control over the same set of employees. This change will likely significantly alter the traditional franchisor-franchisee business relationship.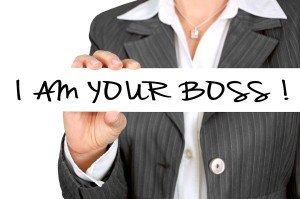 The decision in Browning-Ferris Industries ("BFI") dealt with the relationship between a waste management company, BFI, and a staffing company, Leadpoint Business Services, which supplied workers to BFI. BFI retained the power to set the operating hours of the facility and to tell Leadpoint to fire a worker when necessary, even though Leadpoint was the employer who actually set the schedules and did the firing. According to the Board, these and other factors gave BFI power to "indirectly control" the workers and made BFI a joint employer.
Under the new, relaxed standard the "totality of the circumstances" and one's "right to control" employees will be used to determine joint employer status. In other words, even where one does not directly exercise control over employees, one may be found to be a joint employer. The Board looks to whether an entity has the right to "share or codetermine those matters governing the essential terms and conditions of employment," including activities such as hiring, firing, discipline, supervision, and direction.
The Board's decision creates much uncertainty for the future of the franchise industry in particular. For example, franchisors typically retain certain rights that, if exercised, could affect the wages and working conditions of franchisees' employees. Simply retaining such rights, even if unexercised, could require franchisors to be a necessary party to unionization and collective bargaining requirements under the National Labor Relations Act.
With this in mind, and in the wake of another recent decision by the Board to hold McDonald's as a joint employer with its franchisees, it is important for franchisors and franchisees alike to keep in mind that current agreements, policies and practices may create a joint employer relationship where, until recently, one did not exist.